Solutions That
Transform


Machine Health Productivity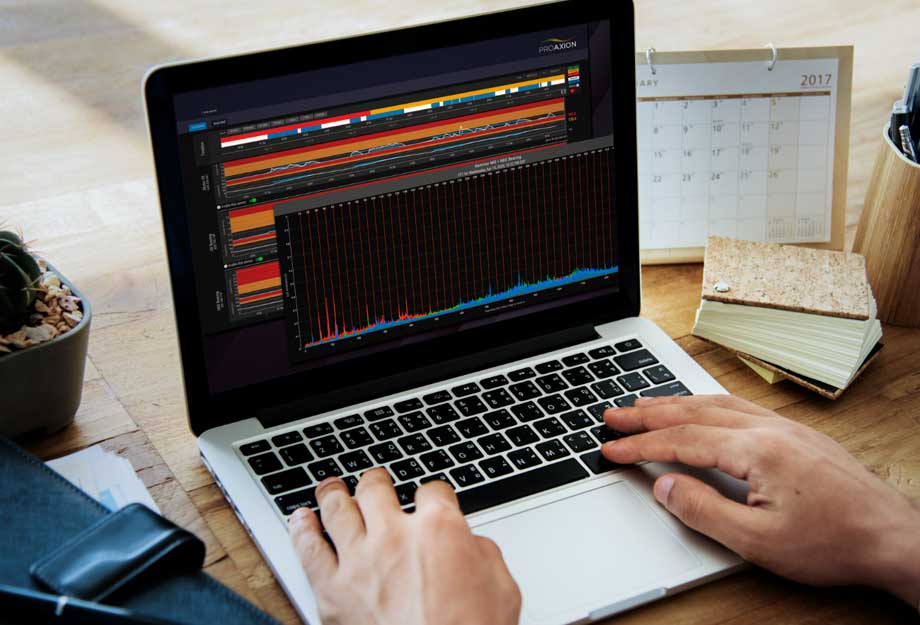 Integrated Tools
Gain access to an integrated suite of tools where your maintenance and reliability teams can come together on a single platform and share data, insights, knowledge, and solutions without duplication or complexity.
A Simple System Architecture
The fully wireless, cloud architecture delivers an integrated solution set to you anywhere you have internet access. Simple navigation and effective issue tracking ensure users of all computer skill levels can benefit from ProAxion insights.
A Powerful User Interface
The centerpiece of the ProAxion User Interface revolves around the machine dashboard. The dashboard links to effective machine tracking, data analytics, diagnostics tools, and an issue resolution suite. The user interface provides up-to-date information so everyone has an accurate window on operating machines.
Tools For a Mobile Environment
The tools were created for an environment where maintenance and reliability managers may be in various locations throughout the plant or enterprise. Access the user interface and ProAxion tools in a variety of ways will ensure that users can tailor their experience on the platform, and in a fashion that works best for them.
---
Comprehensive Maintenance Solutions