Solutions That
Transform


Machine Health Productivity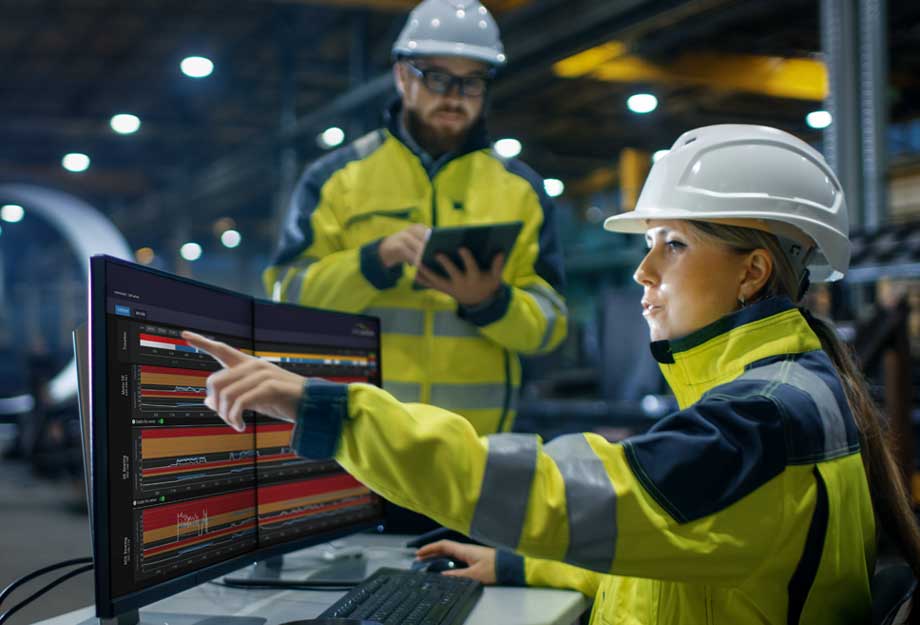 Enabling Technology
Enable your maintenance teams to focus on their priorities by providing them a simple, intuitive and easy-to-use system that improves and transforms decision making without the care and feeding many conventional systems require. Enable rapid and focused attention to priority issues by bringing the problem to your experts, wherever they might be. This is technology that works for you.
Easy Installation, Early Results and Rapid Return on Investment
The ProAxion system is simple to set up and deploy. Simply install on your priority equipment to get started learning and solving critical issues, and then expand based on your needs. Hardware deploys in minutes and does not require integration to an IT or plant network, making it inherently secure and easy on IT teams.
Maximize Uptime, Increase Productivity, and Lower Cost
ProAxion brings problem machines to the forefront, enabling maintenance and reliability teams to quickly capture insights on machine health well before failures affect production. This allows ample time to reap the benefits of a planned preventative approach. The result is less downtime, lower maintenance costs, reduced repair complexity, and fewer fire drills, while extending the life of your assets.
Access Insights to Drive Decision Making
What a benefit it would be to get help easily. Collaborate with other plants, regional reliability resources, or ProAxion to quickly craft an effective problem solving approach. Share your lessons learned and incorporate them in enhanced maintenance practices. Transform the maintenance culture from a reactive to a proactive environment based on data. Utilize rich data and tools to quantify asset conditions, validate fixes, and establish benchmarks for success across the company.
---
Comprehensive Maintenance Solutions