Creating
Solutions

for A
Broad Spectrum ofDiverse Industries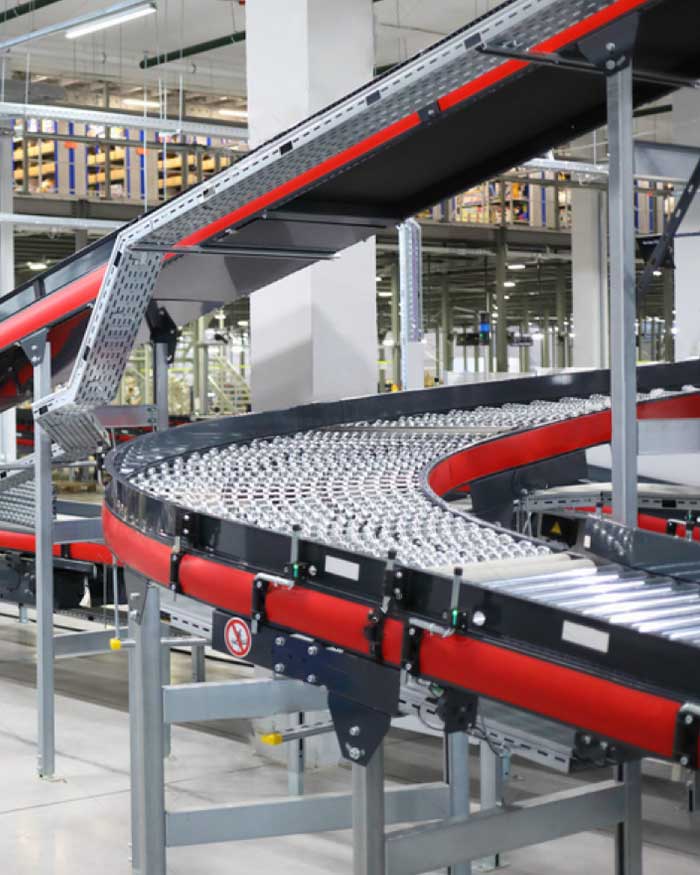 Material Handling & Conveyance
Material handling plays an important role in manufacturing, logistics, and people moving. It uses a wide range of manual, semi-automated, and automated equipment and includes consideration of the protection, storage, and control of materials throughout their manufacturing, warehousing, distribution, consumption, and disposal. This industry is highly dependent upon a complex and diverse array of equipment, usually out of sight and mainly out of mind. In many cases, this equipment is serviced by third party service providers making service scheduling challenging and expensive in emergency situations. To that end, every plant should incorporate comprehensive machine health solutions to eliminate unnecessary equipment issues, focus staff on preventative activity, and improve productivity.
Intermittent Use
There is a large degree of specialization in the application of these products in industry and, in many cases, in intermittent use profiles. Assessing machine health when machines are in operation is key to successfully diagnosing issues within these machines. In many cases, machine downtime halts throughput of people or primary inputs, with high visibility consequences.
Machine Access
Machines performing these functions can be hard to access, making it difficult to assess the current state of machine health, and expensive to affect major repairs. Monitoring optimum locations can be very helpful in providing needed visibility into the health and operation of these critical assets.
Service Access
This industry has constraints on servicing machinery because of machine access and technician availability. Service providers need to schedule in advance and coordinate their service around production. Effectively monitoring machine health can facilitate collaboration with service providers, ensure root cause is understood, and effectively schedule service around product demands.
ProAxion Industry Applications